An independent information portal for the Shuswap community and beyond.
We have a free local business directory…
If you would like to advertise your business in our directory, please contact us with your details.
We're accepting article submissions!
Contact us if you are interested in becoming a contributor.
Help us bring you more by donating!
Your donations will allow us to deliver more news, and interactions.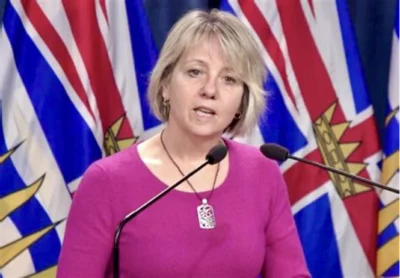 As of October 3 medical masks will be required for health care workers, visitors, contractors and volunteers in patient care areas in health care facilities, programs and services. A patient care area is any area in a health care facility that is accessible to patients, residents and clients that are accessing care. This includes: Contracted health care facilities Home and community care locations Hallways Lobbies This does not include: Administrative areas or staff's private offices, which are not generally accessed by patients, residents or clients. In long-term care, visitors will be required to wear a medical mask when in common areas and when participating in indoor events in communal areas. Ambassadors will be at facility entrances to support screening for symptoms of respiratory illnesses, hand out medical masks, and ensure people clean their hands before entering. https://www2.gov.bc.ca/gov/content/covid-19/vaccine/proof Health Minister Adrian Dix and provincial health officer Dr. Bonnie Henry announced a series of measures meant to contain the spread of Covid-19, including reintroducing a masking requirement. "An increase in hospital visits with the fall respiratory illness season requires measures to ensure our acute care is effective and our health-care system is strong, and that's exactly what we're doing," said Minister of Health […]