Montana Republican Governor Greg Gianforte signed a new Bill HB359 effective immediately. The bill prevents children from attending "sexually oriented shows" and from being present at obscene performances on public property. The bill targets drag story hours, which it defines as "an event hosted by a drag queen or activities with minor children present."
The Bill HB359 :
AN ACT PROHIBITING MINORS FROM ATTENDING SEXUALLY ORIENTED SHOWS; PROHIBITING DRAG STORY HOUR IN SCHOOLS AND LIBRARIES THAT RECEIVE PUBLIC FUNDING; PROHIBITING MINORS FROM ATTENDING SEXUALLY ORIENTED OR OBSCENE PERFORMANCES ON PUBLIC PROPERTY; PROHIBITING SEXUALLY ORIENTED PERFORMANCES IN LIBRARIES OR SCHOOLS THAT RECEIVE STATE FUNDING; PROHIBITING SEXUALLY ORIENTED PERFORMANCES ON PUBLIC PROPERTY WHERE CHILDREN ARE PRESENT; PROVIDING DEFINITIONS; PROVIDING PENALTIES; ESTABLISHING A PRIVATE RIGHT OF ACTION; AND PROVIDING AN IMMEDIATE EFFECTIVE DATE.
https://leg.mt.gov/bills/2023/billpdf/HB0359.pdf
Republicans say the performances – which often feature men dressing as women in exaggerated makeup while singing or entertaining a crowd, though some shows feature bawdier content – expose children to sexual themes and imagery that are inappropriate.
By enacting this bill, Montana follows Tennessee, where Governor Bill Lee signed a bill into law in March that restricts public drag show performances. "This bill is not anti-drag. It is pro-child," Tennessee Senator Jack Johnson said in a statement. "I am carrying the legislation to protect children from being exposed to sexually explicit drag shows that are inappropriate for minor audiences. It is similar to laws that prohibit children from going to a strip club."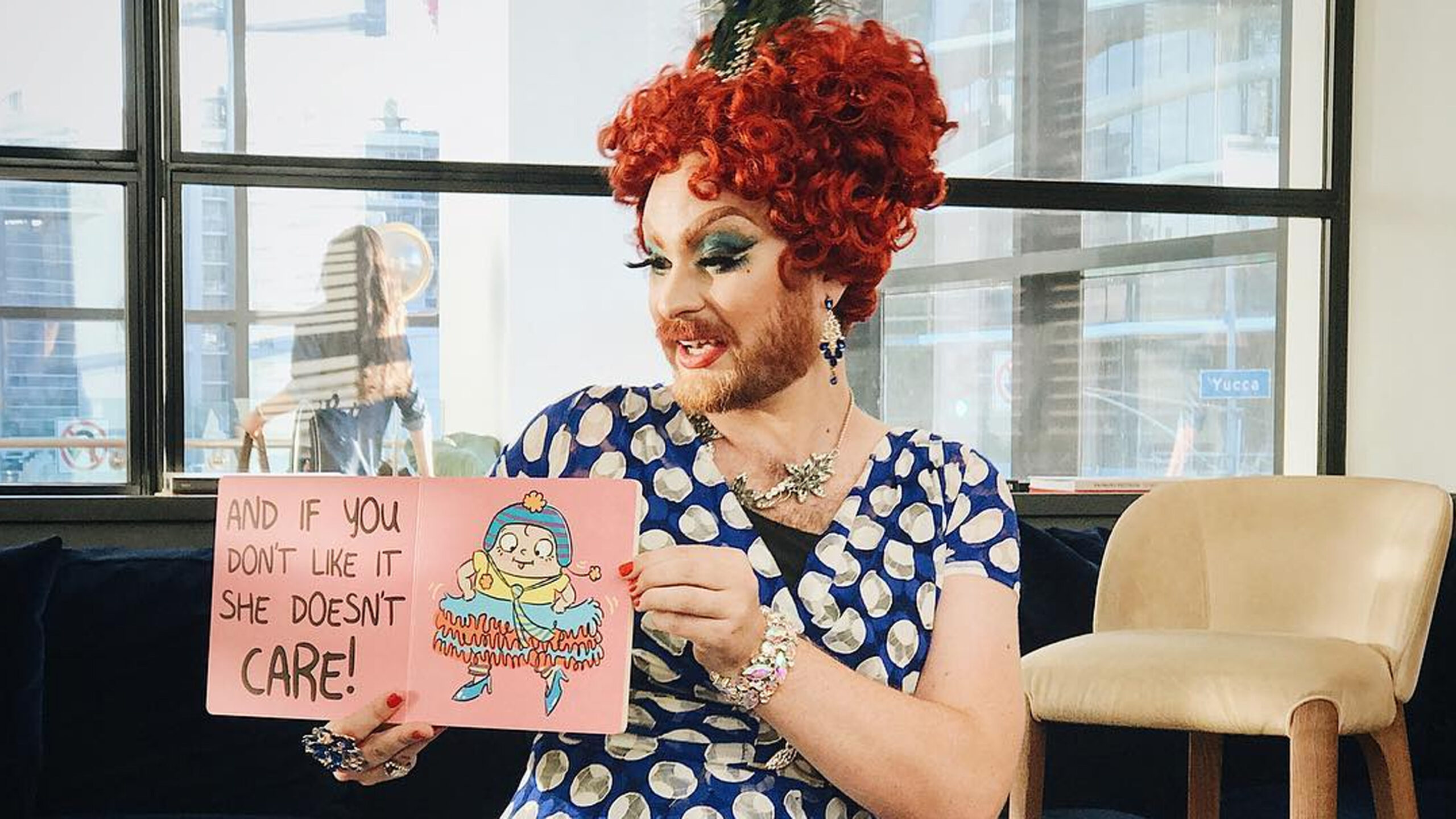 Also, Florida Gov. Ron DeSantis signed legislation giving his administration the power to take away licenses from establishments that allow children into "adult live performances," widely interpreted as a crackdown on drag shows.
There are eleven states, all lead by republicans, which are introducing legislation to protect children from inappropriate performances by "Drag Queens". The meaning of Drag Queen is to drag or steal the minds or souls of (in this case), children. Events with drag queen performances have increased hugely in numbers over the last year, due to massive support by the liberal government. In Canada, in August 2022, Justin Trudeau introduced the First Federal 2SLGBTQI+ Action Plan to continue building a more inclusive future with pride. To implement and develop this project, he committed 100 million CAD from the 2022 budget over the next five years.
https://pm.gc.ca/en/news/news-releases/2022/08/28/prime-minister-launches-canadas-first-federal-2slgbtqi-action-plan
Drag Queens are an element of the LGBTQI+ agenda. Some people believe their promotion is a key component of the depopulation agenda, as detailed in Agenda 2030, which promotes the destruction of traditional families or even nations and the division of communities and break down of societies. Time will tell if this is true, but Drag Queens are a big controversy and huge distraction from real problems which should be prioritized. The people behind this are paid actors, and it is necessary to protect our children from them so they can grow up in a mentally healthy environment.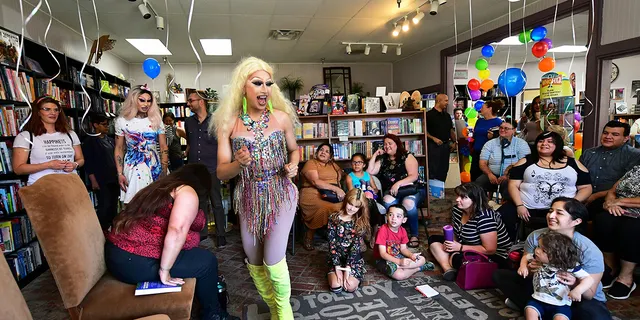 LGBTI+ ideology and symbolism has been pushed in society with all of the colorful crosswalks, flags, stickers, parades and pride events all paid for by millions of taxpayers' dollars. Even schools and education systems are not exempt. LBGTI stickers and flags are displayed at schools and curriculums include SOGI programming.
Politicians, government bureaucrats on all levels and councillors with massive support of government propaganda, so called mainstream media, are pushing this ideology without any political, professional, or public discussion. They are the same people who created the "pandemic" rules, mandates and restrictions creating millions of victims worldwide. These people are dangerous for every society as they will push any agenda or ideology in order to maintain their comfortable positions and lifestyles. We have a lot of examples in our history, including Nazi Germany, Soviet Union, communist China, and so on. Truth will always prevail, we just need to remember the perpetrators.
---
DB, CB