I live in Celista — or did till a few days ago! I was forced to rush out when the fires became dangerous to us, and we were threatened to be locked in without electricity, water, sanitation (depends on hydro), and food.
Fortunately my kids came to pick me up. They had a 6 hour drive up, but met me in Chase, and drove the 6 hours back to the Coast!
Being rather far from the scene, I depend on news from my fellow refugees who found places to stay in Salmon Arm or other nearby communities.
What I am hearing from them, and seeing on the Internet shocks me! Home owners are still not able to return to check on their properties?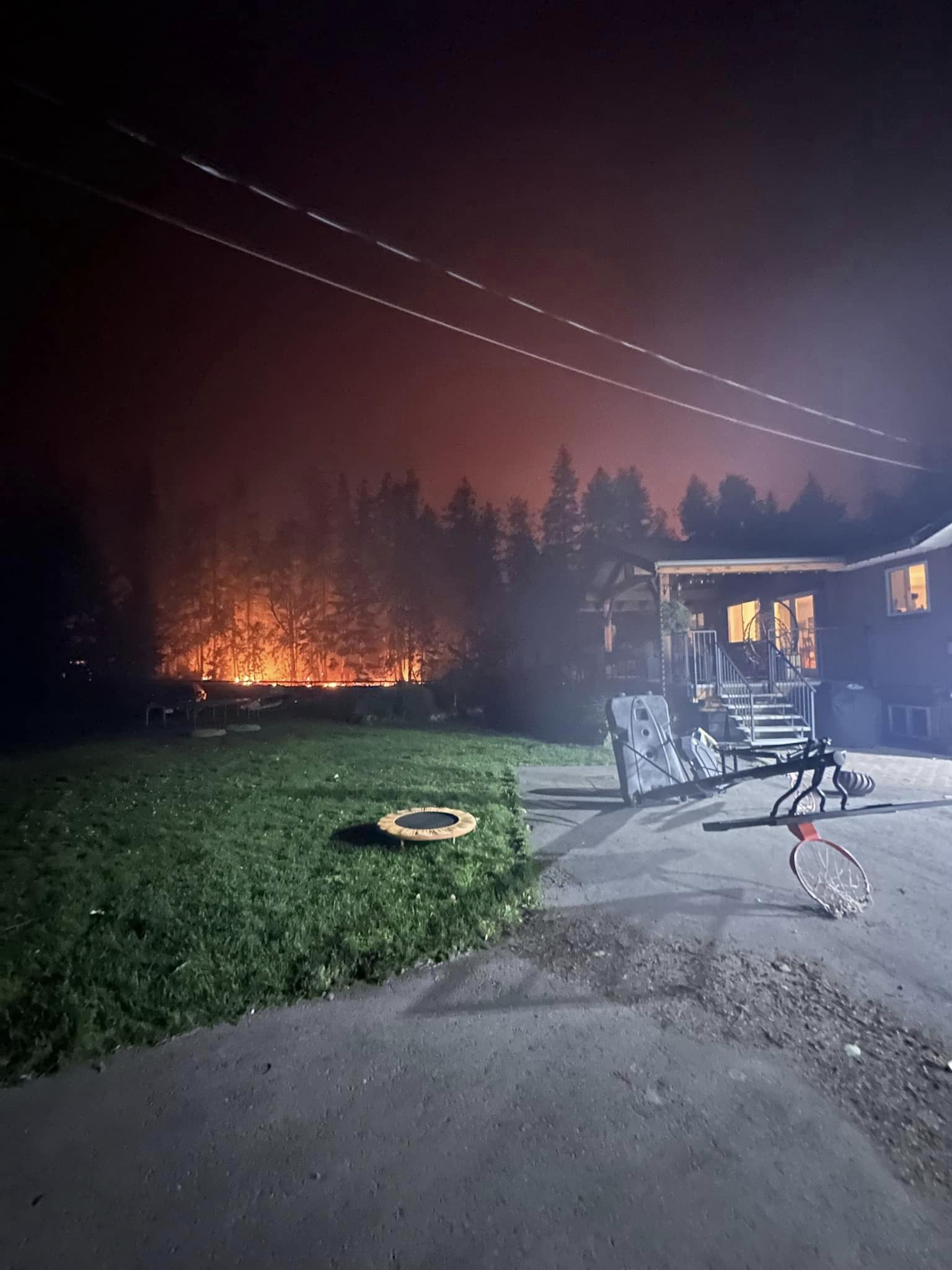 And even worse, the brave people who stayed behind to help fight the raging fires are being penalized by not being allowed to leave their property to get food and other necessary supplies? And further yet, other residents or relatives are not allowed to bring in supplies for the community members that fought so bravely to save their, and their neighbours' homes!
What sort of society is this?  Sounds very much like Communist China to me! Certainly not the Canada I grew up in and love!
I might mention that my parents brought me to Canada as a young child to get away precisely from such a Communist regime in post war Europe. I certainly do not want my grandchildren to grow up and suffer under this sort of regime!
Wake up, Canadians! This sort of creeping dictatorship has to be fought right now — once the police terror moves in we are all lost!
And, yes, like the present cops, they will "just be following orders"!
Eva Lyman, Celista
September 4, announcement has been made by the CSRD officials, that after downgrading of emergency order to alert , residents from North Shuswap can go and see their properties in following schedules:
Beginning at 2 PM Wednesday, September 6, 2023, Celista and Magna Bay areas will see their Evacuation Orders downgraded to Alert.
Beginning at 4 PM Wednesday, September 6, 2023, Scotch Creek and Lee Creek areas will see their Evacuation Orders downgraded to Alert.
Beginning at 7 p.m. Wednesday, September 6, 2023, Lower East Adams Lake and Tsútswecw Park area will see Evacuation Orders downgraded to Alert.  
---
DB