State of Montana passed a new House Bill NO.645, to " Prohibit donations of certain blood and blood products," introduced by Republican Greg Kmetz. He explained that House Bill 645, initiated by his constituents, was created due to safety concerns among the residents in his district. Republican lawmakers introduced legislation to prohibit the donation of blood from people "vaccinated " against COVID-19.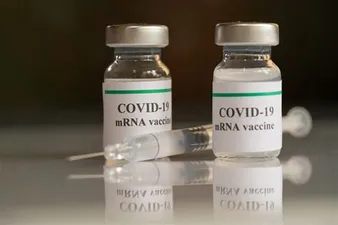 House representative Kmetz says:" For years now we've heard the words 'safe and effective.' Our entire planet has echoed these words. Safe and effective. We've seen two presidents utter these words. We have seen top government medical spokesman utter these same words. We've seen two Montana governors utter these same words…many of my constituents question, just because we hear these two words 'safe and effective' a million-plus times, does that make them true?" He continued, saying that his constituents are suspicious of a government program that aims to "eradicate" a disease that has "over a 99% survival rate."
Proponent Dr. Christine Drivdahl-Smith, a family medicine doctor in Miles City, said the COVID-19 " vaccine can cause prion disease, more widely known as mad cow disease. She also says that these proteins can be transferred during blood transfusions.
"So if the spike protein can circulate in the blood for at least 30 days and act as a prion causing a fatal brain disease, wouldn't we want to exempt those people from donating blood?" Drivdahl-Smith said
Short text of the Bill :" A person may not knowingly donate whole blood containing gene-altering proteins, nanoparticles, high-count spike proteins from long COVID-19, or other isolates introduced by mRNA or DNA vaccines, mRNA or DNA chemotherapies, or other novel mRNA or DNA pharmaceutical biotechnologies."
https://trackbill.com/bill/montana-house-bill-645-prohibit-donations-of-certain-blood-and-blood-products/2374202/
As of April 3, 2023, BC Public Service employees, excluding health care staff, will no longer be required to provide proof of "vaccination" against COVID- 19. Provincial bureaucrats rescinded the policy because more than 98% of employees met the requirement, which helped keep everyone safe. Vaccination continues to be the best protection against severe illness with COVID-19 for individuals, including children and youth and has helped protect B.C.'s health-care system and the economy, according to an official statement.
On top of that, Provincial Health Officer, Bonnie Henry, announced that boosters against Covid- 19 for senior British Columbians in long term care will be available next month. This message including the Salmon Arm Observer is being widely spread.
https://www.saobserver.net/news/b-c-announces-spring-covid-19-boosters-to-be-available-soon/
While the State of Florida has initiated Health alerts on all mRNA vaccines and Idaho has introduced a Bill to ban all messenger ribonucleic acid mRNA technology, British Columbia bureaucrats continue to push these dangerous products. This is especially concerning when one considers manufacturers have been granted immunity from liability and prosecution with the passing of the Prep Act in 2005.
Are we insane here?
---
DB, CB