On March 16, 2023 TD Bank sent letters to its customers notifying them of changes to the Cardholder and Electronic Financial Services Terms and Conditions (CEFST). The CEFST has been modified into two separate agreements; the digital banking and the access agreement.
The letter stresses how easy the new agreements are to understand; written in clear language, fewer terms and conditions, easier to use, convenient, etc. The Digital Banking Agreement introduces the TD MySpend App to better track spending and saving and TD Clari which is an automated virtual assistant. Could the launching of these new features be more about the bank surveilling us that providing conveniences?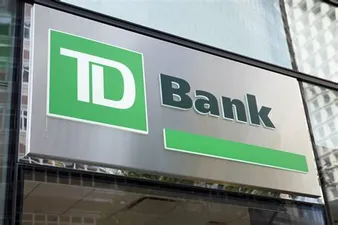 Photo source: www.diversityinc.com
The Privacy Policy really means no privacy at all since they are able to "share your information with their worldwide affiliates and collect, use and disclose your information" however they like. But don't worry the "terms themselves have not been changed substantially". We must pay attention when we see the use of this kind of language. When they say something has not been changed substantially it most likely has.
It also states that customers won't be charged any additional fees for these changes. How generous of them!
The letter outlines how these changes will take effect seamlessly on April 24th, and that no action is needed   to accept the changes. In other words your acquiescence means acceptance! This is an issue since the vast majority of bank customers do NOT go into the messages section of their online banking profile to check for messages. So most of them will have no idea that they have even accepted the new terms and conditions. Should you decide you do not want to accept the new agreements you may refuse by May 24th 2023. However if you refuse the changes you will no longer be able to use your TD Access card, the TD App or Easyweb Online Banking. No coercion here!
https://www.tdcanadatrust.com/products-services/banking/f804544.html
Could the new Digital Banking Agreement be the first step in the creation of a Central Bank Digital Currency or CBDC? Once established in Canada, a CBDC would be centrally controlled by the federal government. This fact should send shivers up the spine of any Canadian citizen, especially considering what happened to the bank accounts of supporters of the trucker's convoy.
The end game is a social credit system, much like the one that exists in China today. If you are a good citizen, obeying all the rules and staying inside your 15 minutes city you will have access to your CBDCs. However if you decide to attend a performance that has a questionable political bias; or if you have exhausted your carbon allowance and want to visit your family living outside your 15 minutes city; or if you want to buy a steak and have used up your protein allowance you would have no access to your funds!
We are headed for this surveillance state. We must take concrete actions to derail this train. We need to keep cash alive. Get in the habit of using cash and remember every time we use debit or credit the bankers are getting their piece of the transaction. Credit and debit card fees are paid by the merchant and are a huge expense for any business. We must forgo the convenience and keep money in the hands of consumers and merchants and out of the hands of banks.
---
CB