About fifteen people joined the protest at the RCMP detachment in Vernon on Tuesday afternoon. People came to support the mother of a missing indigenous woman. Caitlin Potts, 27, has been missing since February 2016. They believe she is a victim of human trafficking, however, her body has never been found.
The burning sage of the smudging ceremony was made even more emotional with the lighting of candles at the dramatic event. "The family is still suffering," says Caitlyn's mom Priscilla Potts. She continued:" We don't have any answers… I know we have to live through it, but we have to keep pushing."
Caitlyn's son Shane spoke about his mother's disappearance:" I have already accepted the situation… But it also good to have some sort of ending to it."
https://www.youtube.com/watch?v=YAM_w2frECs&t=32s
There are two more missing woman from the communities of Enderby and Sicamous, but RCMP do not have any answers. An advocate for local murdered and missing woman, Jody Leon said, " I would like them to be able to have closure,"
Nicole Bell from Sicamous was reported missing on Sept. 7th. 2017, and Deanna Wertz from Enderby has been missing since July 2016. The RCMP have no related information in either case.
Jody Leon pointed out, "I want to feel safe in our community as women."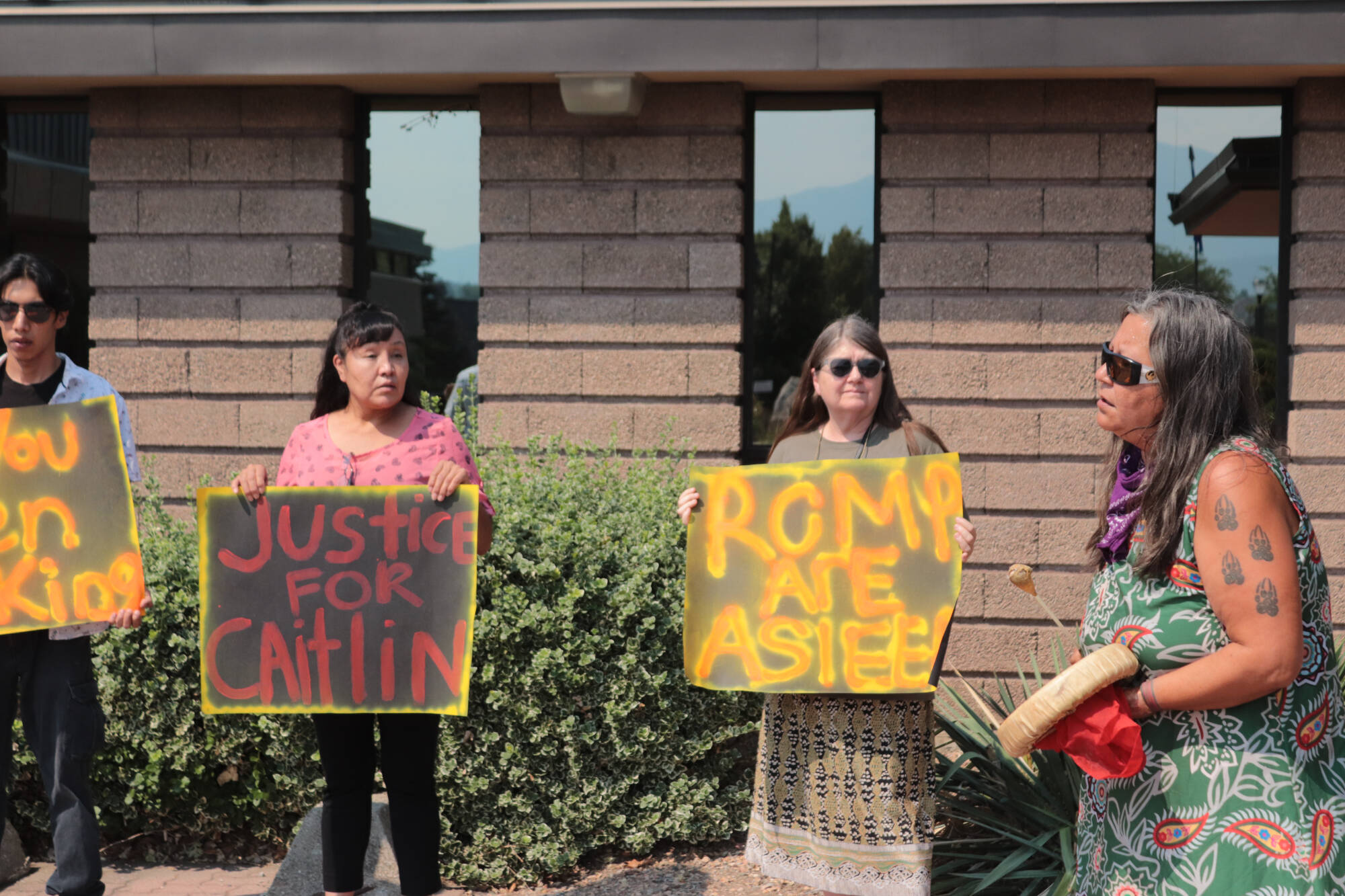 Photo source: www.vernonmorningstar.com
The total number of missing persons in 2022 in Canada was 33, 393, forty three per cent of which were women. British Columbia holds the dubious record of the highest number of missing persons per capita, with 273 reports per 100,000 people. Thirteen per cent of all missing adults were Indigenous and 62% of all missing Indigenous adults were female.
https://canadasmissing.ca/pubs/2022/index-eng.htm
The global statistics on human trafficking are on the rise. Everyday thousands of women, men and children are trafficked worldwide for various exploitative purposes. The International Labor Organization (ILO) estimates that there are currently 25 million victims of human trafficking around the world creating approximately 150 billion in revenue.
---
DB, CB