Some facts you might want to be aware of…you actually have potentially huge personal liability issues because you do not have any legislation backing you. This includes all legislation the CSRD relies on, all legislation governing wildfire procedures, etc. Perhaps you had not yet made yourself aware, but the British North America Act, 1867, in its entirety, was repealed in 1893 via the Statute Law Revision Act, 1893. Did you know that the British North America Act, 1867 was The document that gave force and effect to all legislation/legislatures/parliaments of the Governments of Canada and British Columbia? Every law in the BC legislature made from 1893 on, and possibly all laws made back to the date of BC joining Canada, cannot be enforced. To clarify, what this means is that you actually have no enactments/laws/legislation that back you or any of your so called "legal" actions and the general public are starting to wake up to this fact.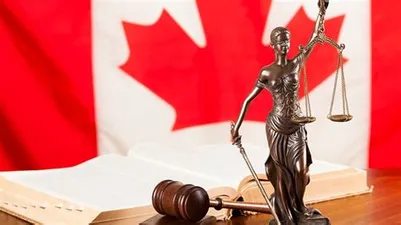 This is your official notice of these facts. Now that you know them, if you choose to do nothing, you face huge liability issues, for example, for doing nothing about allowing people through to help with the current fire situation.
In the current situation, local residents of the Shuswap are finding themselves, for example, blocked from getting themselves back to their properties to put out spot fires and take care of things (food before it rots, pets, maintenance, for example), other residents who want to help are blocked from getting supplies (food, fuel, water, etc.) to people in need of such, or helping put out spot fires. Were you aware that the RCMP blocked men and women from filling their boats with supplies and getting the supplies over to the North Shuswap, to men and women who are there putting out spot fires and holding fires back? Turning off the water supply in Sorrento? Seriously? From what I know about the lack of force and effect of enactments, none of the RCMP's blockades are legal.
My husband was on a fire site today, helping put spot fires out. To get to the site, my husband had to circumvent road blocks. In addition, I understand "only permitted people" are "allowed" to help. There was NOT ONE BC Government fire related employee on site to put out active fires. Shame on you for any part you play in allowing this!
Yes, there are always bad apples who will take advantage of situations such as evacuations, i.e., looting, but perhaps measures to mitigate looting would be the wiser course of action, rather than keeping all property owners and all good hearted community members out.
The only politician I see doing anything is Jay Simpson, who is actually boots on the ground, helping put out spot fires. If you're simply visiting the fire ravaged sites for photo ops, but not helping get volunteers and supplies through, sorry, not enough. Again, shame on you!
---
Marcie Crozier