On Wednesday, September 20th, activists across Canada organized the 1 Million March 4 Children rallies to make a stand against the SOGI, (Sexual Orientation Gender Identity), curriculum from Coast to Coast. Thousands of people met in Canadian cities to support the protection of children from sexualisation and misinformation pertaining to gender ideology in schools.
https://freeshuswap.com/1-million-march-4-children/
Many cities including Vancouver, Prince George and Victoria also had a counter protest. More than 1,000 people from both sides faced off in Vancouver, while police estimated more than 2,500 people were outside the B.C. Legislature in Victoria on Wednesday afternoon. Media reports that members of the counter protest outnumbered the original protesters in Vancouver.
The counter protests in Vancouver and Victoria were led by masked individuals. Usually these leaders are members of ANTIFA, the anti-fascist league, which is a radical left wing group financed by various organizations including the Open Society Foundation funded by George Soros . The goal of ANTIFA is to influence public opinion through news coverage of violence, hate and conflicts in public spaces. They played major role in the January 6, 2021 attack on Capitol Hill in Washington and also during the robbery and streets "war" connected to the "murder" of George Floyd in 2020.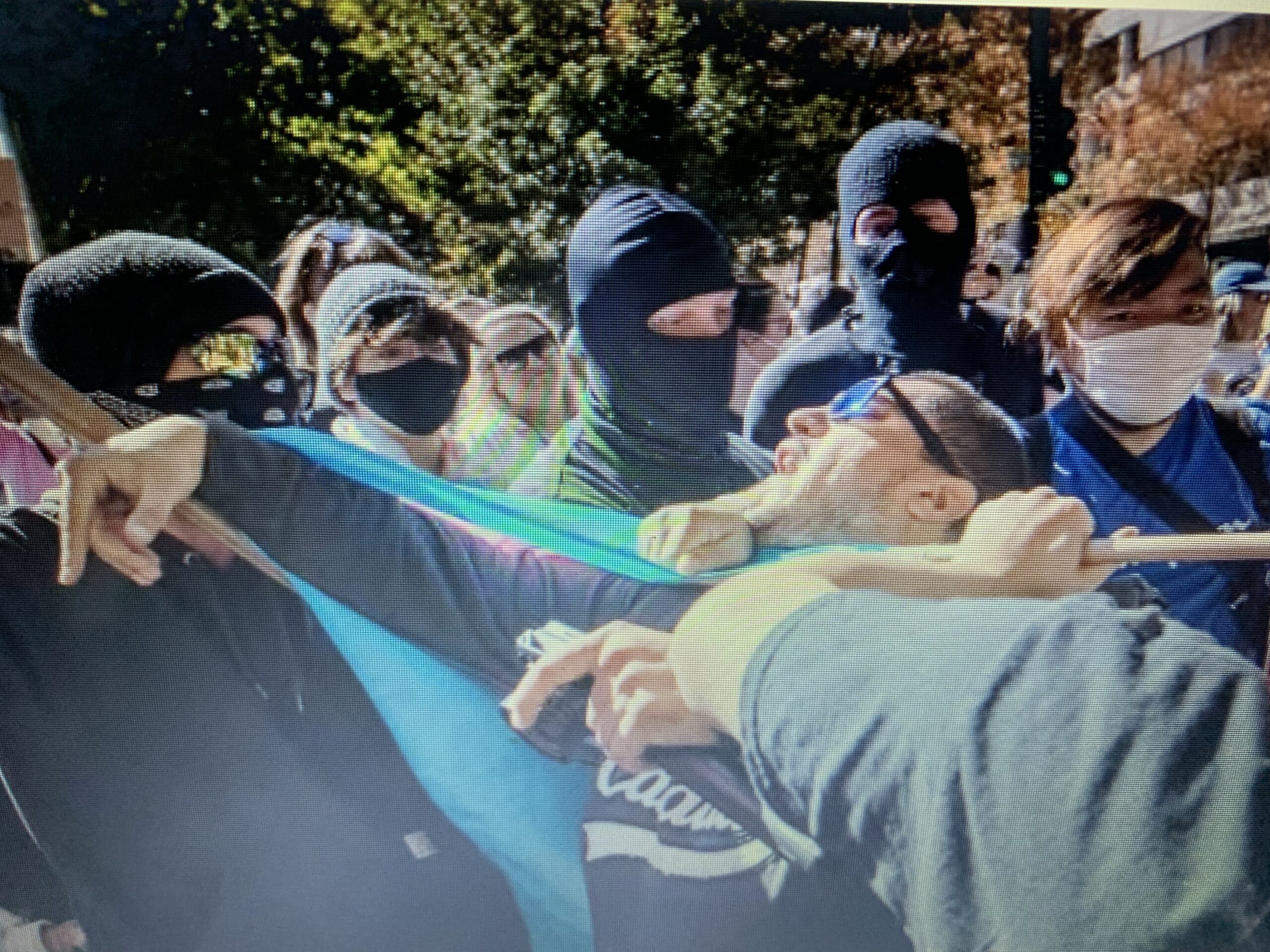 Events were mostly peaceful but there were some altercations between protesters and counter-protesters. At least one person was arrested in Vancouver and two arrests were made in Victoria. The Victoria Police Department said in a news release at 2:23 p.m. that the area had become "unsafe" and asked people to leave and avoid coming to the legislature.
On Tuesday, unelected premier David Eby posted a letter on social media raising concerns about the planned protests and denouncing hate toward LGBTQ communities.
"It's upsetting and distressing to see misinformation and disinformation used to attack some of our most vulnerable children and youth," he wrote.
Leader of the opposition, BC United Party Kevin Falcon, said in a statement he is "deeply concerned for members of the LGBTQ community who feel targeted and attacked today.  "He also expressed support for SOGI, which was introduced into classrooms under his party, then known as the B.C. Liberals, in 2016.
The current leader of the Conservative Party of B.C., John Rustad, issued a statement Wednesday in support of the rallies against "gender ideology" in schools, stating he would end the inclusion of SOGI materials in classrooms if elected.
Over 150 people attended 1 Million March in Salmon Arm. The peaceful protest begin at 9 AM at City Hall after which participants walked to the administrative building of School District 83 North- Okanagan Shuswap, where they spoke to Schools Superintendent Donna Kriger. One day prior to the protest, Donna Kriger instructed principals to lock the schools' doors for the day of the march amidst a huge outcry from parents.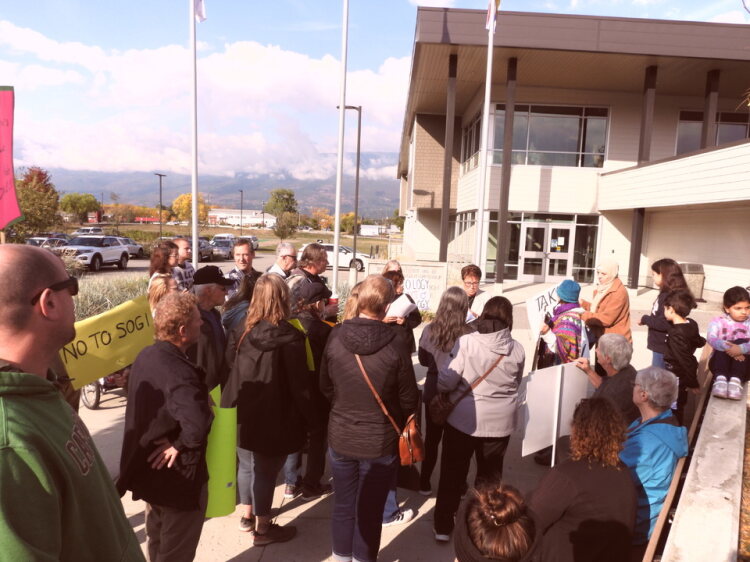 People brought their own signs and posters expressing the need to protect the children from SOGI ideology. They shared information about SOGI materials, books, and the curriculum, but also about AGENDA 2030.
https://www.youtube.com/watch?v=HJYpTGmP1_w
Another division has been made. Members of communities are fighting against each other instead of cooperating with each other, all orchestrated by the government and various arms length charities and non- profit organizations. As one participant said: "I don't really care if lesbians or gays like each other, it should be private in their homes, and not brainwashing vulnerable kids in the schools with changing their sex, hormone treatments and so on. Teachers and all of the people pushing this agenda should stand in front of a mirror. Shame on them."
---
DB, CB